Choose Boomerang as your trusted source for packaging straps and experience our unwavering commitment to quality. As a leading supplier, we offer a comprehensive range of package strapping systems. Our expert staff promptly responds to your needs, providing effective packaging strap solutions tailored to your requirements. Whether you're a large international company or a small local business, we prioritize personalized attention for every customer. Rest assured, our line of package strapping products is crafted by industry-leading manufacturers to ensure utmost protection and safety during shipping and storage.
Explore our diverse selection of strapping and strapping equipment, including: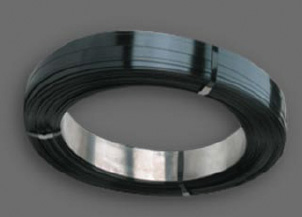 1/2" – 2" Steel Strapping
Steel strapping is used for applications where superior strength and protection is needed to secure and protect product from shocks and stress during shipping and storage. It is used for protection during air, sea, rail and road shipping.
1/2"– 1– 1/4" Polyester Strapping
Polyester strapping has many of the strength characteristics of steel strapping, along with excellent retained tension properties. These properties make it a good strapping material for loads that require heavy duty tension around the load as it settles and shrinks in size.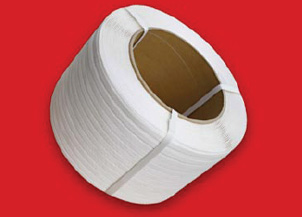 Polypropylene Strapping
Polypropylene strapping offers the greatest elongation of all strapping, and has good recovery of initial properties. It is very flexible and able to mold to the contours of odd-shaped packages. It is the lowest-cost strapping material, and provides effective, light-weight strapping for many applications.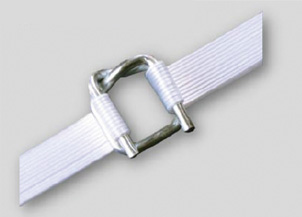 Composite Strapping
Boomerang Packaging offers lightweight and cost-effective composite strapping options. It's strong as steel but prevents employee injuries and equipment damage because it has no sharp edges.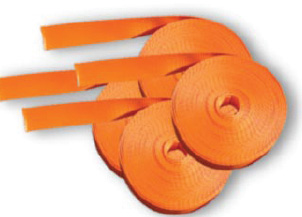 Cargo Lashing
Cargo lashing is a robust and durable solution designed to secure cargo in various industries during transportation, ensuring stability and preventing shifting or damage.
Partner with Boomerang to safeguard your products and optimize your packaging processes. Trust in our expertise, extensive product range, and unwavering dedication to customer satisfaction.