Strapping, Packaging Materials, Packaging Equipment
Packaging Products
Boomerang Packaging Inc. is your go-to partner for industrial packaging solutions. We offer top-quality strapping systems, film systems, shipping supplies, and more. Simplify your operations and elevate your business with our reliable products.
Tools & Equipment
Discover Boomerang Packaging's superior Tools and Machine Equipment. Explore our range of metal and polyester strapping tools, stretch wrap machines, orbital machines, strapping machines, and protective solutions. Trust us for high-quality equipment that ensures efficient and secure packaging operations.
Repair & Maintenance Services
At Boomerang, we prioritize the efficiency of your packaging and strapping machinery. Our top-notch tools and machine services keep your equipment running smoothly, minimizing breakdowns. Trust our expert service technicians to optimize your production line's efficiency.
Welcome to Boomerang Packaging! Since our founding in 1994, Boomerang Packaging has offered the highest quality selection of packaging products and equipment to its clients. We have grown into a leading supplier of high-quality packaging products, equipment, and systems not only in Houston, Texas, but worldwide. At Boomerang Packaging, we are committed to providing exceptional one on one customer service and tailored solutions to meet your unique needs. Contact us today to see how we can help your business thrive! It's all in our name: we work hard for you, so that you keep coming back – Boomerang!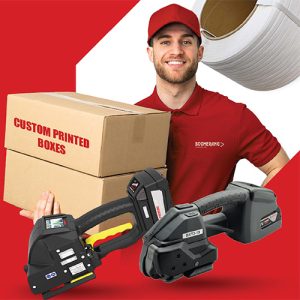 Boomerang has always gone above and beyond to make sure ALL our orders are delivered in a timely fashion. Boomerang maintains GREAT communication on lead times to ensure we never run out of material.
Buyer
Construction Industry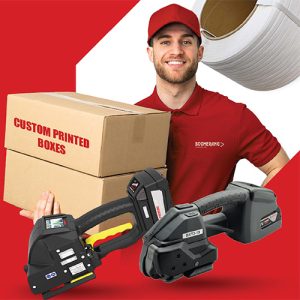 You can't go wrong being honest, you can't go wrong being transparent, you can't go wrong by providing information and making yourself knowledgeable of your customer's needs. Boomerang has done all that and that's why I'm a loyal customer.
Buyer
Metal Building Industry
Always fast and courteous when loading customers.
Easy in &out guick to service
Ronald Davis (One mile)
2020-03-12
Great place
Mister Logistics
2019-12-11
Very professional people!
Choose Boomerang Packaging as your trusted partner for all your strapping tool needs. Experience our unwavering commitment to providing the most effective solutions tailored to your application. Whether you're an international corporation or a small local manufacturer, our dedicated team will provide exceptional customer service. Rest assured, our product line consists of top manufacturers in the industry, ensuring you're investing in the best. Your satisfaction is our priority. Discover why we're called Boomerang – because we work tirelessly for you, ensuring your continuous return. Contact us today and let us exceed your expectations.